romain
The email signature represents one of the first "visible" elements when you interact with your interlocutors outside the company (customers, suppliers, partners …) and can influence your brand's perception. What do you think when you receive an email with a signature containing a pixelized logo, missing direct line or the use of different fonts and / or non-homogeneous sizes?
In order to provide a better user experience, simplicity and conformity of your email signature, KissLabs offers its customers the Xink Brand solution.
Xink offers a second product Xink Campaign that allows you to develop your marketing by improving your footers during emailing campaigns. This allows you to easily create a banner with custom content for your customers and report using metrics. As a result, you can analyze your campaigns to get convincing marketing results and improve the performance of your actions.
Xink Brand and Xink Campaign offer the following benefits:
Cloud first: minimal installation requirement. Hosting in a European data center.
Easy Deployment: continuous updates with a very active roadmap
Compatibility:

Microsoft Outlook
Apple Mail
Office 365
G Suite and Gmail
Local Exchange Servers (Importing your Active Directory contacts using a one-way synchronization application)

User Delegation Interface
Differentiated rights management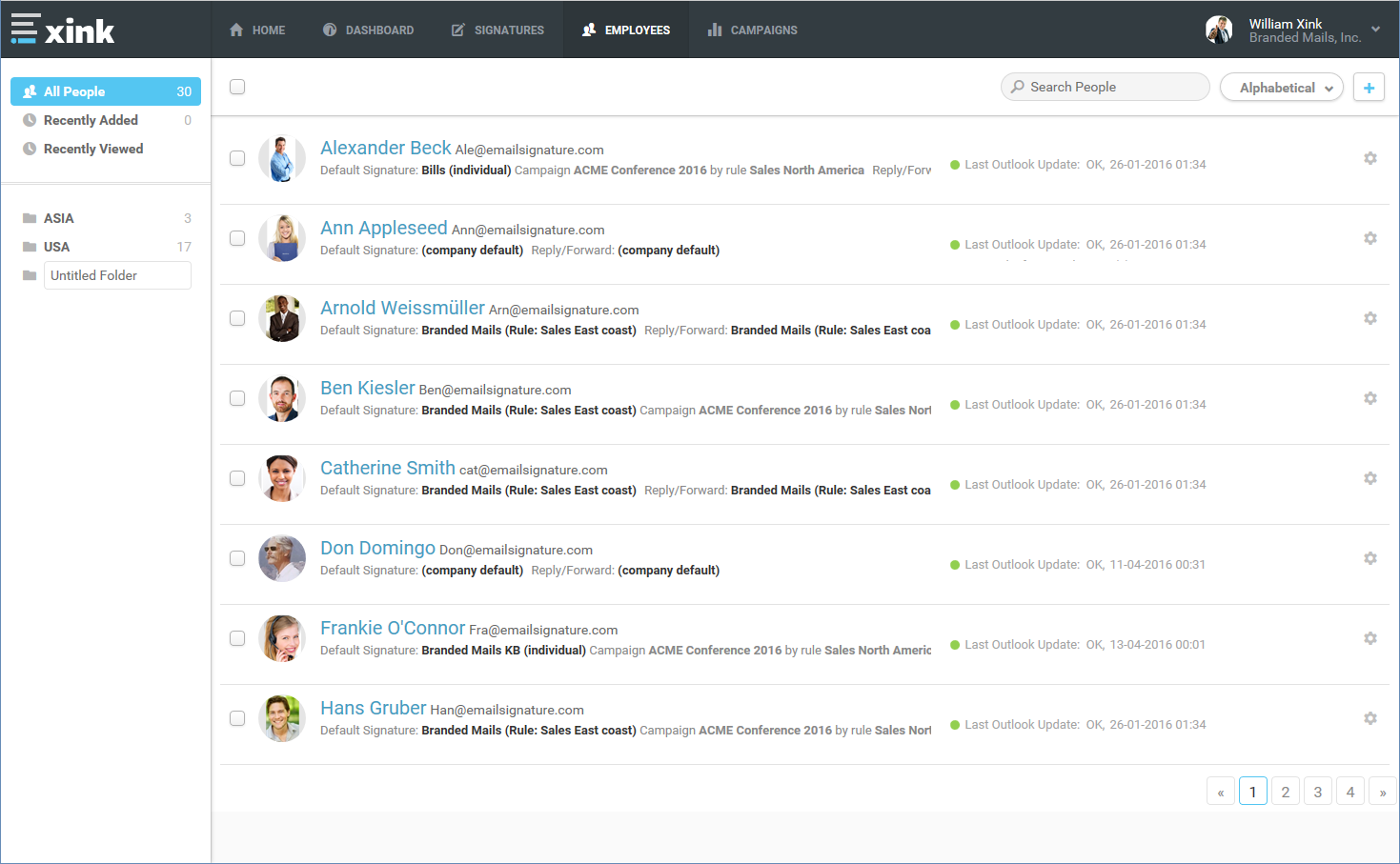 With Xink, you pay for what you consume! Pricing is a monthly subscription based on the number of your mailboxes. Xink Campaign features Xink Brand while being a powerful marketing tool to help decision-making and potentially generate new sales.
For more information : http://xink.io/
Want to benefit from our centralized management solution and make your signatures easier?
Contact us now, we can discuss your needs and organize a demo.