romain
In front of increasing attacks linked to ransomwares in recent weeks, there is a plethora of more or less reactive anti-virus software. KissLabs is deploying Bitdefender GravityZone Business Security, a pioneer in detecting such attacks.
The solution is a set of security services designed for small and medium companies with simple and centralized management of workstations and servers. The cloud console allows you to apply policy and rules for automated deployment on your virtual machines without the installation of additional clients on each server. Concerning desktops, deployment is also facilitated with one-click installation.
The advantages of the solution are:
Powerful and simple security solution to protect your business. Unlike other solutions, Bitdefender does not neglect performance for protection and does not slow down your users' computers.
Concentrate on your business and no longer think about the security problems of your company! You do not need to be an advanced IT administrator to manage Bitdefender GravityZone Business Security. The installation is done in a few clicks!
You have priorities for reducing your IT budget. You can now add a new one. The Web version of Bitdefender GravityZone Business Security moves the administration of security software running on PCs to the cloud, saving money spent on additional hardware. If you need to protect more geographically branch offices, you will benefit from the centralized security provided by Bitdefender, eliminating the cost of purchasing and maintaining hardware for each site.
You may have already tried many products to protect your business. Try now Bitdefender GravityZone Business Security because Bitdefender is still ranked on the podium of security software in tests performed by independent reviewers such as AV-TEST and AV Comparatives.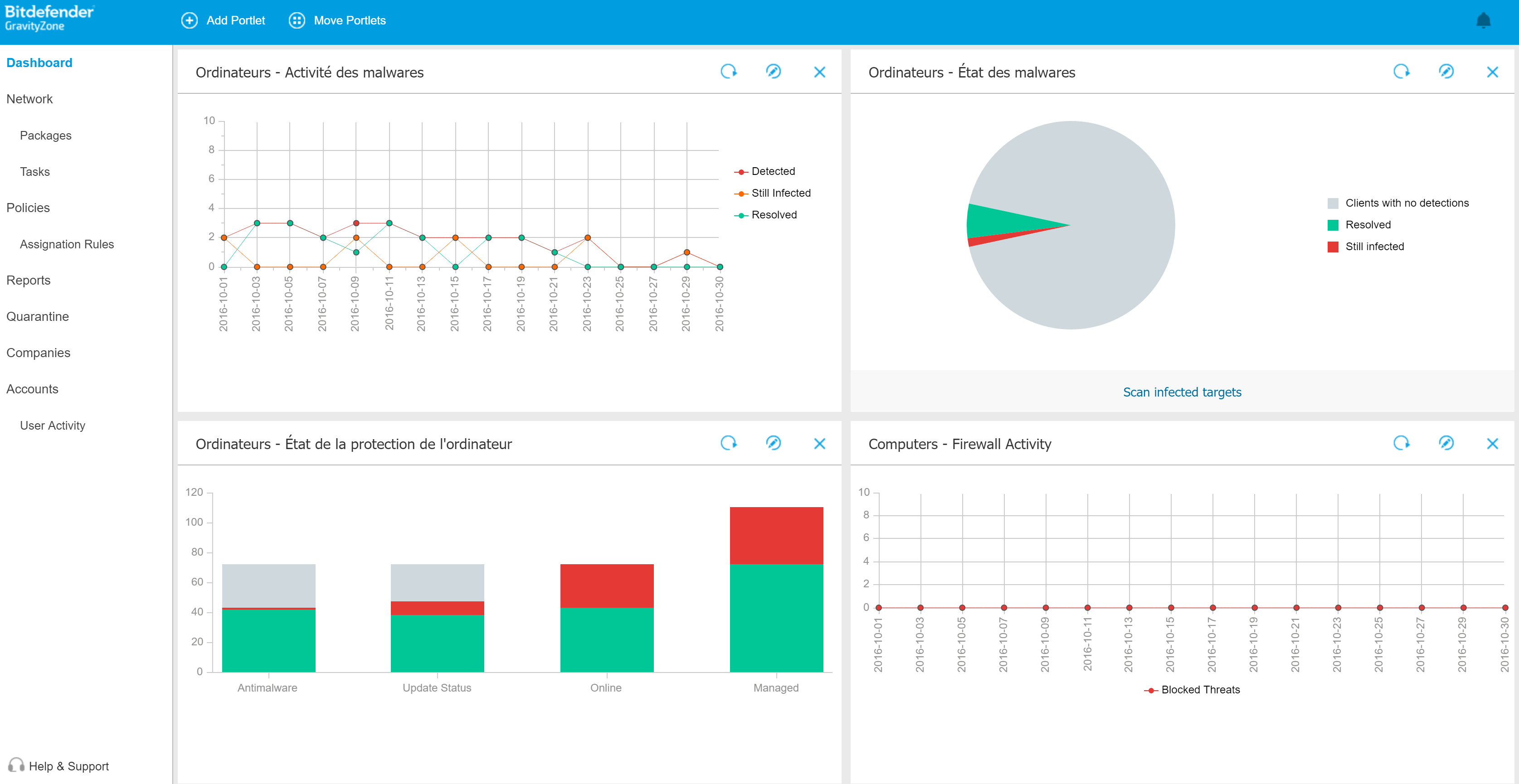 Guarding you from cyber attacks already starts by protecting your entry points so do not wait anymore!