romain
ShareFile is a filesharing solution powered by Citrix. A real alternative to Dropbox, Google Drive or OneDrive, the solution can be hosted either in the KissLabs datacenter in Switzerland or directly on premises by integrating perfectly with existing infrastructures.
In this second part dedicated to the Outlook plugin for ShareFile (read back part I dedicated to file download), as promised let's take a look on the file request. To illustrate this functionality, let's take the example of a fiduciary requesting documents from a client as part of a tax filing :
As with the download, our fiduciary has the ability to apply customized settings for receiving documents but also, and above all, to determine a pre-defined area within which the client makes the deposit. For this operation, its client does not need to create an additional account or enter credentials. The documents filed will be automatically classified according to the target register…
…his client receives a link…
…when he clicks on this link, he can file the requested documents…
…our fiduciary is then notified that his client has made a deposit and can access the requested documents.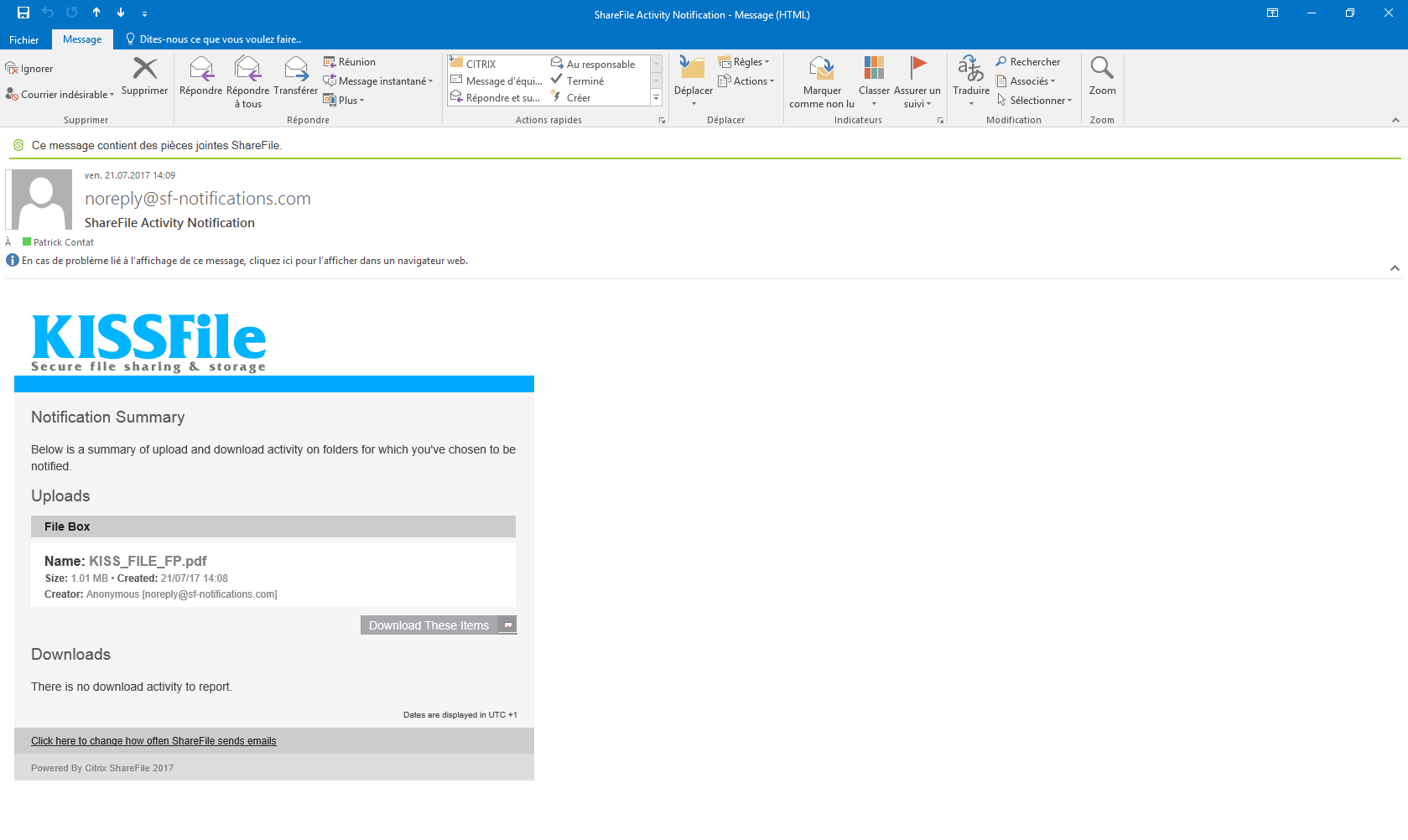 What are the benefits of this functionality ? :
Simplicity : Fiduciary's clients have to install to perform on their workstations
Financial : No license is required for fiduciary's clients
Time: No more sorting and loss of paper documents, they are scanned and classified automatically according to defined criteria
Need some advice, a demo? please ask us !